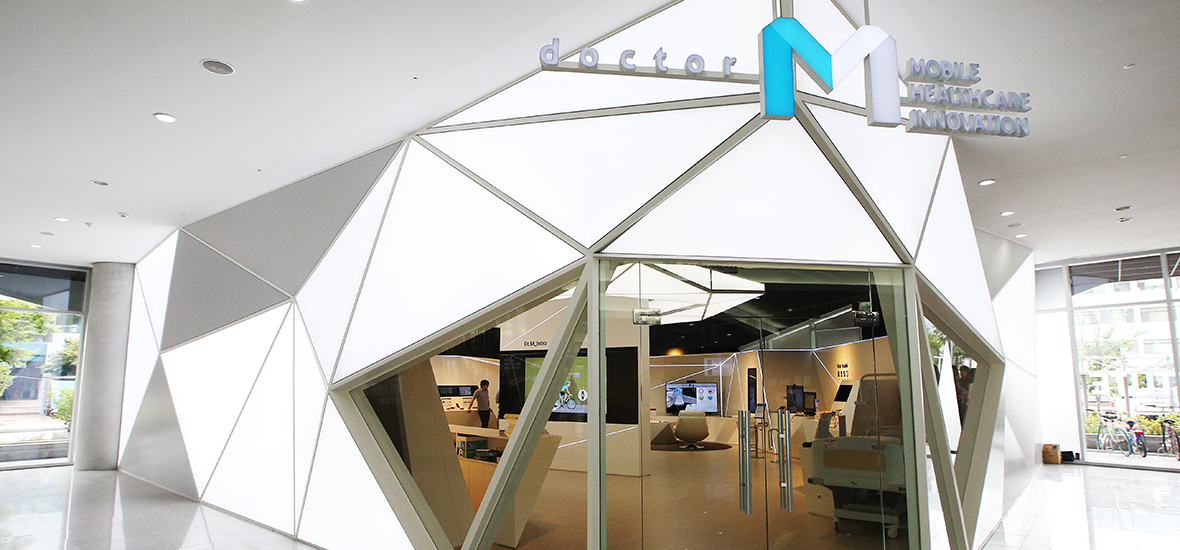 Dr. M is an innovative "Smart Mobile Healthcare System" that collects and syntagmatically analyzes the user's various bio-signals and provides customized health enhancement service to customers in real-time.
To put this system to practical use, numerous new technologies, such as biometric reading sensors, low-power communications, the Internet of Things, big data, and disease analysis and prediction, need to be developed. To comprehensively develop various technologies such as these, KAIST is promoting the "Dr. M" project, and, in this regard, recently, a large-scaled research testbed was constructed in order to test/evaluate the developed technologies by linking organically.
About 30 professors are currently participating in this research project, which also maintains close cooperation with domestic industry and medical institutions. Through this research project and with further development of the relative technologies, KAIST is aiming towards leading the world in a medical service area that is grafted with IT technology and industrially to contribute to the promotion/development of related domestic industry.
Research Topics
Key Technology
Biometric reading sensor
IoT
Low power communication
Big data
Disease analysis and prediction technology