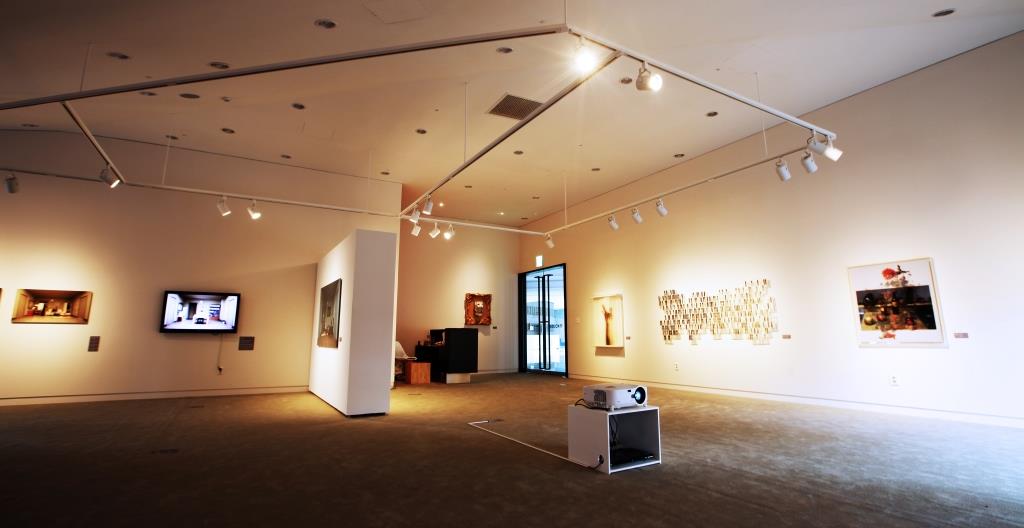 KAIST Institutes cordially invite you to the 1st exhibition of space k, Melting Point.
= Details =


● [Period] : 2012.03.09-2012.06.08
● [Place] :
Space K, KI Building 1F
● [Artist] : Kim Joon, Ryu HoYeol, Mioon, Bae JoonSung, Oh Wonyoung, Lee Jaewon, Young Hea Chang Heavy Industries, Hong SungChul, Naoto Fukasawa
● [Link] : http://www.spacek.co.kr/display/view.asp?refer=ing.asp&idx=21&p=2
KAIST 연구원에서는 교내 구성원에게 다양한 문화예술작품 전시 등을 통하여 문화예술향유의 폭을 넓히고자 문화예술 나눔공간 인'스페이스 K'를 오픈할 예정입니다.

코오롱 그룹의 지원을 받아 KI 빌딩 1층에 마련하였으며, 첫 전시 '멜팅 포인트(Melting Point)전'이 개최됩니다. 미디어 아트를 소재로 예술과 기술의 접점을 탐색하는 이번 전시는 최근 화두인 기술과 감성의 결합을 소재로 창의적 사고를 경험할 수 있도록 기획되었습니다. 특히 장영혜중공업(웹아트그룹)을 비롯한 홍성철, 뮌, 류호열 등 역량있는 미디어 작가가 참여하였습니다.

많은 관심과 관람 부탁드립니다.